DECLARATION OF CONFORMITY
SAFE ALLOYS, NO COMPROMISE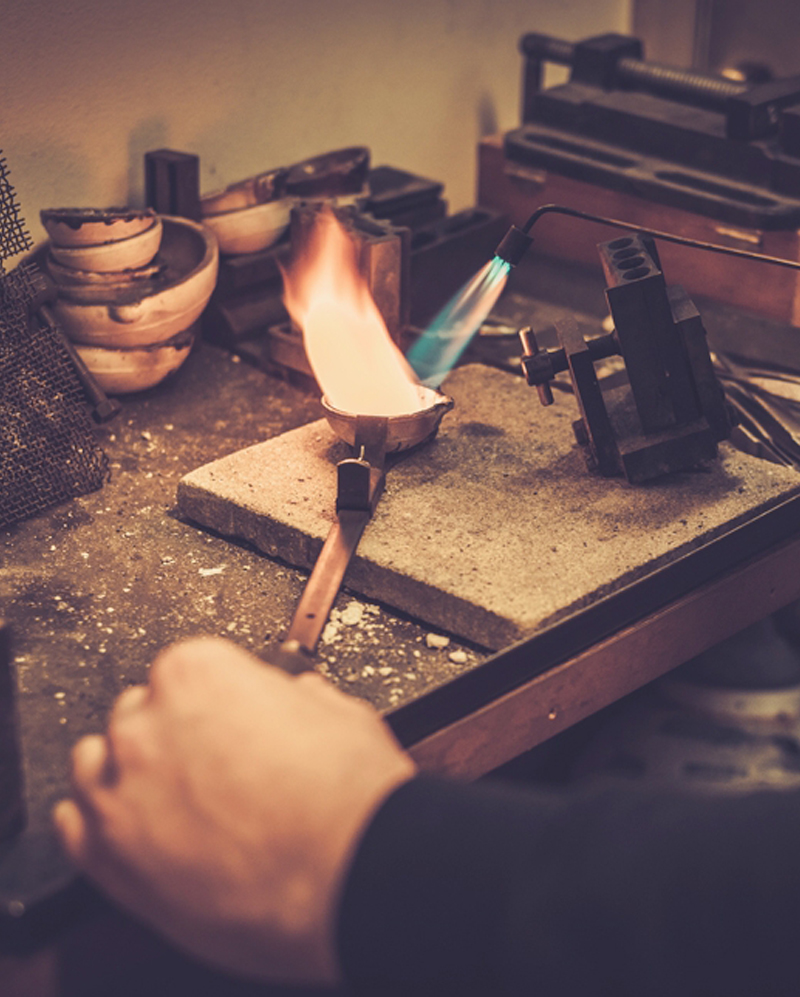 Aura SRL | 2002
In accordance with national regulations and, in particular, to ensure compliance with the REACH Regulation (Regulation (EC) 1907/2006 and its amendment with Regulation (EU) 552/2009 EC), we hereby declare that the alloys in beads or sheets used by the company AURA S.R.L. do not contain Cadmium, Beryllium, Lead, Arsenic, or other potential metals recognized as toxic or allergenic in their composition. All our products are processed in processes where every risk of contamination from hazardous chemicals is strictly avoided.
Furthermore, the raw materials used for alloy processing are carefully selected, and our in-house technicians purchase them with specific guidelines to avoid any risk of unwanted contamination.
In the event of traces of undesirable elements in ppm (parts per million), these may potentially be due to the possibility of contamination in the raw materials, but these quantities cannot be considered harmful to human health.
Gold & Silver
Quality in Gold and Silver
AURA S.R.L. declares compliance with national regulations and the REACH Regulation (EC) 1907/2006, ensuring that their alloys in 18, 14, 10, 9, and 8 karat gold, as well as 925 silver, do not contain toxic or allergenic metals. Safe production processes and careful selection of raw materials reduce the risk of contamination. Any traces of unwanted substances are considered non-harmful to human health. AURA is a renowned jeweler with over two decades of experience, located in Arezzo, offering a wide range of high-quality jewelry at affordable prices, with a Made in Italy imprint.