Since 2002
WE SHAPE STYLE AND QUALITY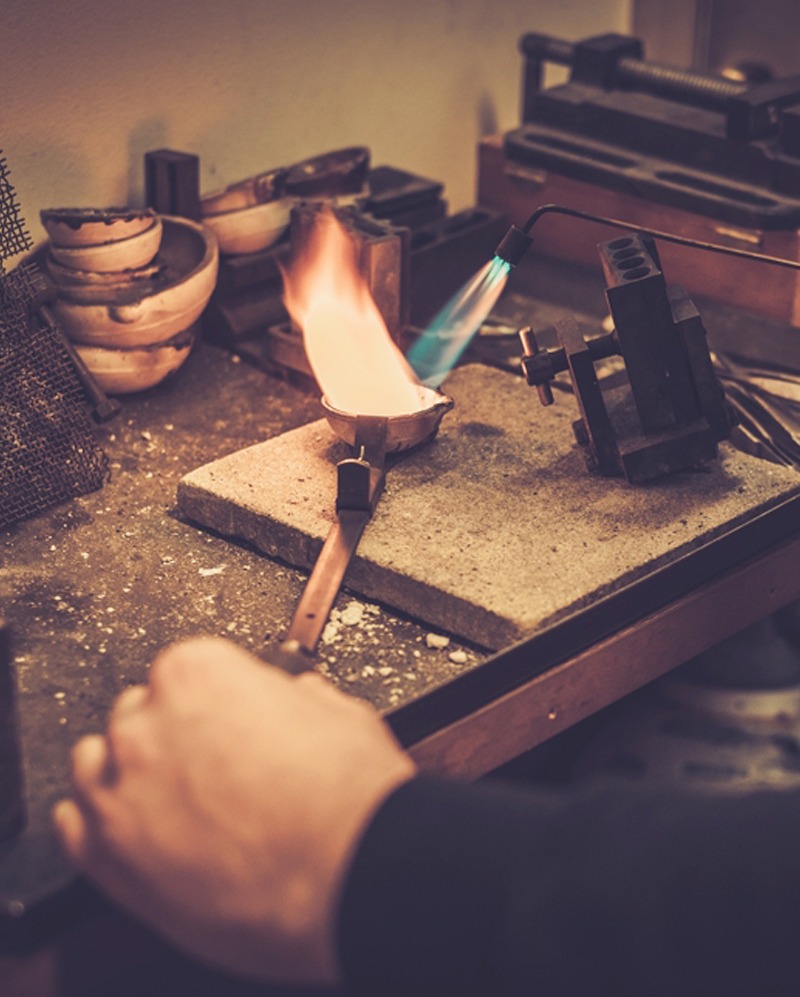 Aura SRL | 2002
AURA JEWELLERY Company was born in 2002.
We are gold and silver chain manufacturers and sellers.
The Company is situated in Arezzo, one of the most important gold and silver 925 districts in the world.
During the time and thanks to our continuous updates, we have achieved a high degree of flexibility, clearly recognizable in the continuous work of modernization and improvement of models.
Our aim is to offer the most suitable and modern answer to our customers requests and needs, and to create with them a continuous and long-lasting relationship.
Our collections range from the base trade products to articles of medium and high quality.
We offer regularly Gold jewelry in 18 – 14 – 10 – 9 – 8 Kts and Silver 925.
We currently export gold and silver jewelry in Europe, Middle East, Asia and USA.
Gold & Silver
Materials & Innovation
Celebrating over two decades of excellence in jewelry, AURA is your trusted companion in the world of precious objects. Located in the heart of Arezzo, we blend traditional craftsmanship with modern innovation, ensuring high-quality products in 18, 14, 10, 9, and 8-carat gold, as well as 925 silver, all at affordable prices. Our extensive range, continuous pursuit of newness, and the Made in Italy aesthetic define our identity. Discover our dedication to beauty and elegance.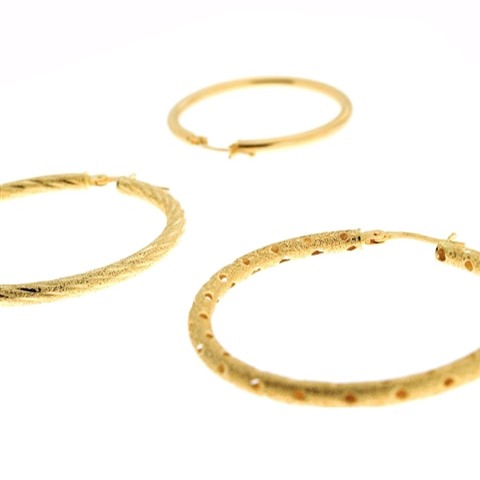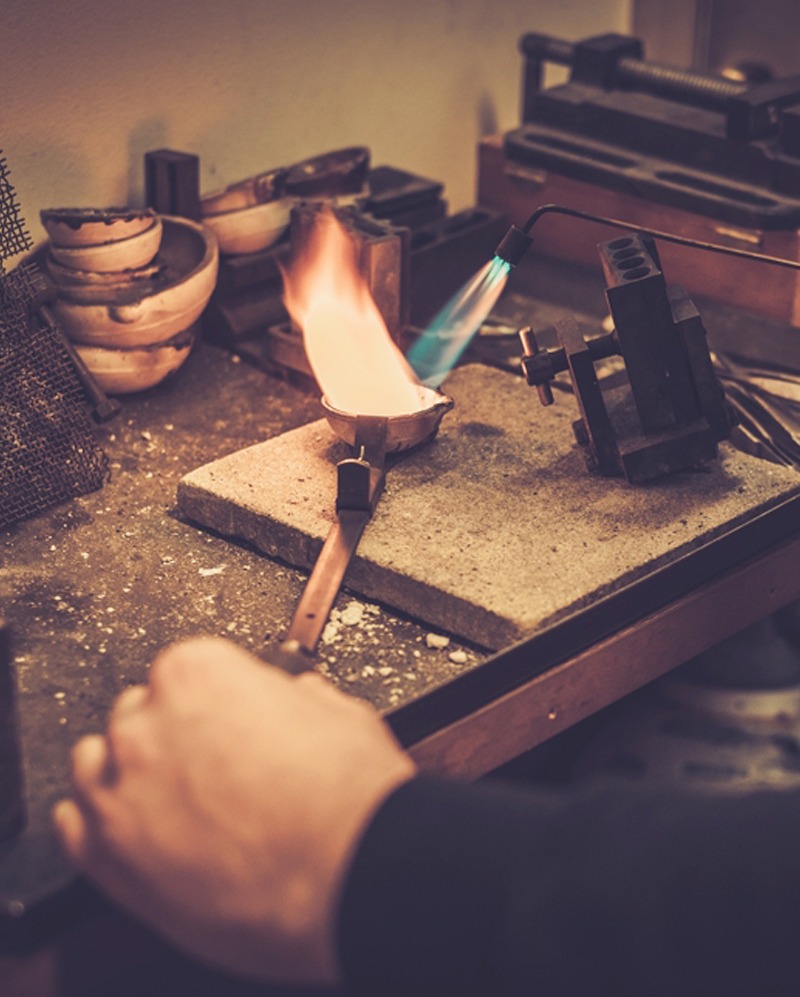 Made in italy
Designed and handmade in Italy
We were founded in 2002 with a very specific goal: to combine the art of creating new items with a well-established production, all while maintaining an optimal quality-to-price ratio. We offer our customers technical support services to meet the customization requests for our products and ensure punctual delivery times, while respecting the needs of various markets.
Our production, carried out with passion, stands out thanks to our catalog. Thanks to the creativity of our designers, bracelets, necklaces, earrings, and other jewelry pieces are born in our workshops, always following the latest trends in Italian fashion. We are committed to consistently offering new seasonal designs.
Additionally, we guarantee high-quality materials, including gold in various carats and 925 silver. The precision of the finish and our distinctive DESIGN MADE IN ITALY make our jewelry exclusive and highly valued worldwide.
The competitive prices we offer reflect our commitment to providing a high-quality-to-price ratio. We are here to create jewelry that meets your needs and exceeds your expectations. With our years of experience and dedication to your satisfaction, we craft quality jewelry that complements your unique style.
Sale of 750 Gold Chains, Sale of 925 Silver Chains, 925 Silver Semi-Finished Products, Bulk Silver Chains, 925 Silver Clasps, 750 and 585 Gold Semi-Finished Products, Bracelets, necklaces, earrings, Arezzo
Arezzo, Sale of 750 Gold Chains, Sale of 925 Silver Chains, 925 Silver Semi-Finished Products, Bulk Silver Chains, 925 Silver Clasps, 750 and 585 Gold Semi-Finished Products, Bracelets, necklaces, earrings
 Sale of 750 Gold Chains, Sale of 925 Silver Chains, 925 Silver Semi-Finished Products, Bulk Silver Chains, 925 Silver Clasps, 750 and 585 Gold Semi-Finished Products, Bracelets, necklaces, earrings