SUSTAINABILITY
WE PRESERVE THE FUTURE
Sustainability
Environmental Responsibility
At Aura Srl, corporate sustainability is seen as the operating mode of our entire supply chain, capable of generating virtuous actions aimed at preserving and nurturing environmental, social, and economic well-being.
The company firmly believes in the values of inclusion, which are the primary stimulus for the development of a healthy and highly productive work environment founded on the respect for individual rights.
We base our mission on the enhancement of the knowledge and skills of each employee, in the growth of individual roles to stimulate creativity throughout the supply chain.
The trust pact among all components of the jewelry production process is at the core of our philosophy. Our suppliers adhere to an ethical code, sustainability certifications, and a set of best practices that reassure the customer and support the reputation of the entire supply chain.
Sustainable Materials
Sustainability and Excellence
AURA, with over two decades of experience in the jewelry industry, embodies the essence of corporate sustainability. In our supply chain, we adopt an approach aimed at preserving the environment, promoting social and economic well-being, and respecting human rights. We value inclusion as a driving force for a healthy and productive work environment, encouraging creativity among all members of our supply chain.
Located in Arezzo, we combine craftsmanship tradition with modern innovation, offering high-quality jewelry in 18, 14, 10, 9, 8 karat gold and 925 silver at affordable prices. Our dedication to beauty, elegance, and the Made in Italy aesthetic characterizes our sustainable identity.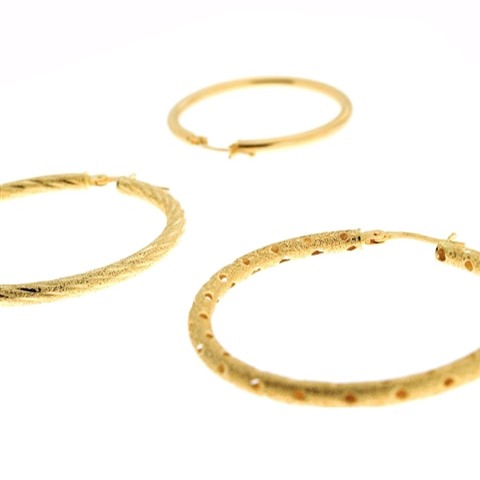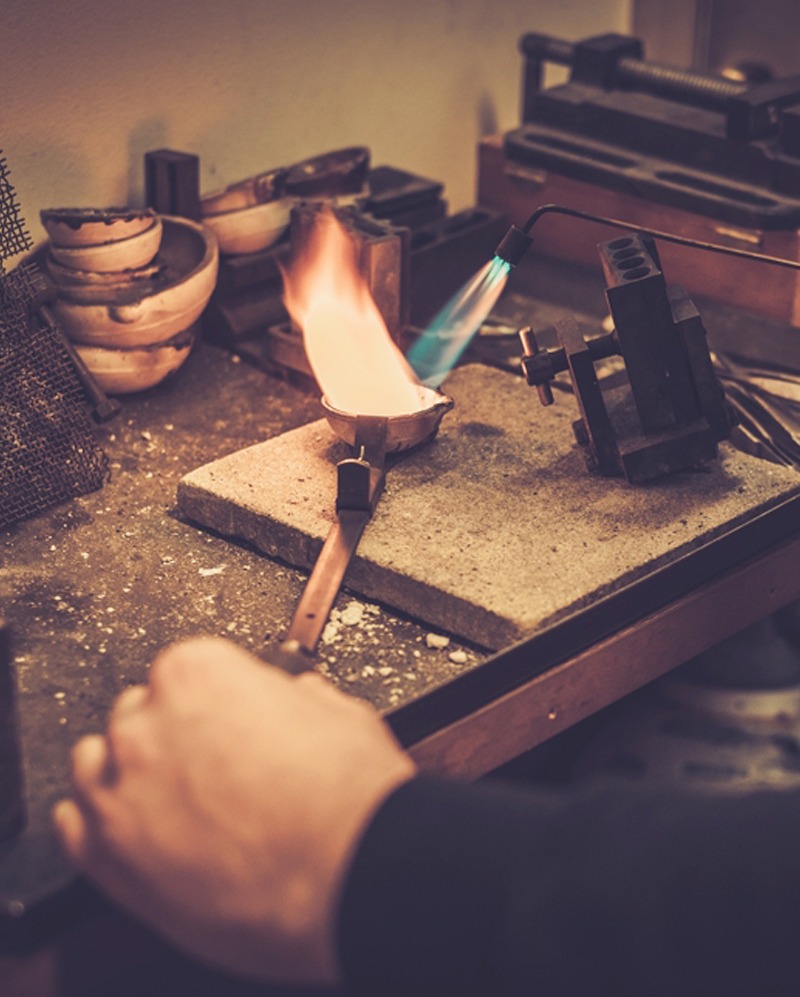 Made in Italy & Sustainability
Design Made in Italy and Environmental Commitment
Sustainability is at the heart of AURA, a company established in 2002 with the goal of combining the art of creating new jewelry with a well-established production, always maintaining an optimal quality-price ratio. Our passion is reflected not only in the products we create but also in the way we operate.
We firmly believe in corporate sustainability, which, for us, means preserving environmental, social, and economic well-being. Our supply chain is guided by virtuous actions that nurture these critical dimensions. Furthermore, we place inclusion at the center of our work environment, fostering the progress and creativity of every member of our supply chain. Our trust pact with all participants in the production process is the foundation of our philosophy.
Our production is crafted with passion and stands out for the use of high-quality materials, including various carats of gold and 925 silver. Each piece of jewelry is created with the utmost precision and bears the distinctive DESIGN MADE IN ITALY label, making it exclusive and appreciated worldwide.
We also offer a technical assistance service to customize our products and are committed to delivering on time while considering the needs of different markets. The competitive prices we offer reflect our dedication to providing a high-quality-to-price ratio.
We are here to create jewelry that not only meets your needs but also reflects your unique style. Sustainability is an integral part of who we are and what we do, making each of our pieces a testament to our commitment to a better future.